The MP3 Audio Books
include Librivox Editions of HenryIV, As You Like It,
King Lear, Macbeth, Midsummer Night's Dream, Richard II, Romeo & Juliet, Twelth Night, a set of Sonnets and others.

The audiobooks are in the public domain, read by clear and easy to understand readers. The files are in MP3 format for use on your computer's playback utility & also playable on MP3 compatible players or for loading into portable memory devices.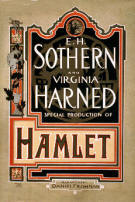 Standard audio discs may also be produced (with the use of blank CDs via computer utilities usually pre-installed) for playing on other types of audio playback equipment.
The Poster Images
Approx 15 High Resolution (300dpi-400dpi) Posters advertising Shakespeare plays from the 1800's (restored and enhanced versions unique to Collectaprint).
They come pre-sized at 10x8inches but these quality colour images can be enlarged much further if you have a large format printer. These are a must for printing out on a photo-quality printer and are ideal for framing if you are a true Shakespeare fan.

The Radio Broadcasts
The Orson Welles collection includes both radio broadcasts and other recordings.As with the audio books they are in MP3 format for use with your computer but you can readily make audio discs too for use on other players if some blank discs are to hand.
The recordings include
Twelth Night, Julius Caeser, The Merchant of Venice, Macbeth, Soliloquy from Hamlet, Scene from Henry V, Scene from Romeo & Juliet, Soliloque from Richard III, Speeches from Richard II, & Scenes from King Lear.
The Texts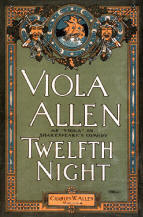 We have also included complete books scans of the following titles -
The Works of William Shakespeare
Volumes 1-9 (A Complete Set)!
The texts are presented in a convenient Adobe Reader form (.pdf files) suitable for all computer systems and which allows each volume to be read individually and at leisure. The Adobe reader itself is completely free to download from the Adobe web site, although it usually comes pre-installed anyway as standard on most modern computers.