1. Gardening Indoors & Under Glass 1912 ?"A practical guide to the planting, care and propagation of house plants and to the construction and management of hotbed, cold frame and small greenhouse.?262 pages.
2. Gardening Under Glass 1923. "A little book of helpful hints for those who would extend their
gardening joys around the twelvemonth.?315 pages.
3. Cucumber Growing Under Glass 1901. 68 pages.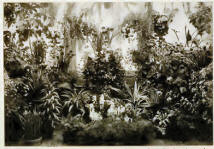 4. Dreer's Vegetables Under Glass 1896. "A little
handbook telling how to till the soil during twelve months of
the year.?104 pages.
5. Diseases of Greenhouse Crops & Their Control. 1920
619 pages.
6. Fruits & Vegetables Under Glass 1912 "Apples, apricots, cherries, figs, grapes, melons,
peaches and nectarines, pears, pineapples, plums, strawberries; asparagus, beans, beets, carrots,
chicory, cauliflowers, cucumbers, lettuce, mushrooms, radishes, rhubarb, sea kale and
tomatoes.?262 pages.
7. Fertilizer Experiments With Greenhouse Tomatoes 1937. 26 pages.
8. Greenhouse Management 1904. "A manual for florists and flower lovers; on the forcing of
flowers, vegetables and fruits in greenhouses and the propagation and care of house plants.?406
pages.
9. Greenhouse Management for Amateurs. "Descriptions of the best greenhouses and frames
with instructions for building them, particulars of the various methods of heating, illustrated
descriptions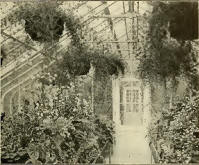 of the most suitable plants, with general and special cultural directions and all
necessary information for the guidance of the amateur.?403
pages.
10. Handy Book of Fruit Culture Under Glass 1881. 361
pages.
11. Planting Gardening & The Management of the Hot
House Vol. 1 1777. 298 pages.
12. Planting Gardening & The Management of the Hot House Vol. 2 1777. 290 pages.
13. Plant Propagation Greenhouse and Nursery Practice 1918. 357 pages.
14. Stove & Greenhouse Flowering Plants 1883. "Descriptions of upwards of thirteen hundred
species and varieties accompanies by instructions for their cultivation and mode of management.?br> 559 pages.
15. The Amateur's Greenhouse & Conservatory 1873. "The construction and management of
plant houses and the selection, cultivation and improvement of ornamental greenhouse and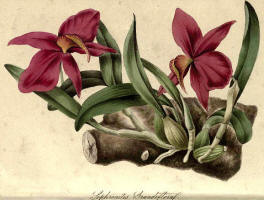 conservatory plants.?305 pages.
16. The Book Of The Greenhouse 1908. 132
pages.
17. The Culture of Greenhouse Orchids 1902. 278
pages.
18. The Fern Manual 1863. "Stove, greenhouse and
hardy ferns.?248 pages.
19. The Forcing, Fruit & Kitchen Gardener 1802. 471 pages.
20. The Green House As A Winter Garden 1869. 97 pages.
21. The Orchid Grower's Manual 1862. Upwards of four hundred and forty orchidaceous plants.
183 pages.
22. The Orchid Manual 1866. "For the cultivation of stove, greenhouse and hardy orchids with a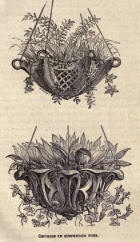 calendar of monthly operations and classified lists of species.?100
pages.
23. The Unheated Greenhouse 1907. 311 pages.
24. Tomatoes Culture 1907. 167 pages.
SECTION 2
BUILDING & EQUIPPING THE GREENHOUSE...
25. American Greenhouse Construction Heating & Equipment 1927.
152 pages.
26. Construction, Heating & Ventilation of Hot Houses 1860. 391 pages.
27. Greenhouse Construction & Heating 1901. 260 pages. "Full descriptions of the various
kinds of greenhouses, stove houses, forcing houses, pits and frames with directions for their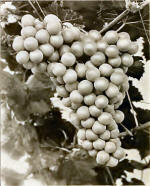 construction and also descriptions of the different types of boilers,
pipes and heating apparatus generally with instructions for fixing the
same.?/font>
28. Greenhouse Construction 1894. "A complete manual on the
building, heating, ventilating and arrangement of greenhouses and the
construction of hotbeds, frames and plant pits.?233 pages.
29. Greenhouses Their Construction & Equipment 1923. 296 pages.
SECTION 3 Plus a folder containing additional illustrated bonus plans and instructions for the building/making of greenhouses, cold frames, a garden shed and potting bench!
---