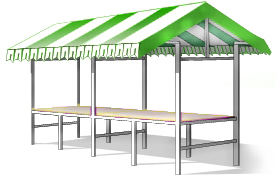 Whole Collections Scanned to Discs of Rare Vintage Books & Old Time Radio Shows - Hundreds Included!
NOW IS YOUR CHANCE to join the booming 'Disc Resellers' market with none of the exhausting, time-consuming effort normally required in putting together cocollections.

Perfect for an easily run home business, or a golden opportunity for Market Traders, Computer Fairs, Collector Fairs, Car Boot Sales, Indoor Markets, Web Sites, the list goes on! There are enough of these different types of show around to keep you as busy as you like, and with as much retail stock as you can fit on a stall there's enough different subject variety here to suit all types of customer.
With either (or both) of these Giant Packages you will receive enough Master Discs to operate a full-time retail business with a huge range of stock choices - each disc containing up to dozens of scanned books or literally hundreds of radio shows for you to duplicate as needed and sell to your hearts' content at whatever prices you choose to set. Note this is strictly for retailers only - you cannot duplicate any with the intention of offering it onwards on a wholesale level to other interested sellers too. Each of these collections is unique to us in a number of ways and each of our buyers is entered into a database of legitimately authorised retailers.
Here are run-downs about the contents of each of the two different packages available:-
1. Scanned Book Collection Resellers...Details Below.
2. Old Time Radio Packages...See Here
Note first these are real scans of the original vintage books

(including many scarce and rare volumes) and not just simple text-only 'e-books' commonly offered by some other sellers and so they contain all the original illustrations too.
Additionally, all have been tidied up as far as possible by removing many of the major flaws sometimes found in rare antique volumes, such as tears, scribbles and ex-library marks, making them unique compilations superior to the majority now offered on the market. All, too, are volumes in the public domain so they can be sold commercially.
Why not browse some of the collections by following the links below to get an idea of each disc's contents and conduct market research to gain an insight into various selling methods, prices etc across the various platforms on- and off-line. There are currently 50 different collections included in the book collections package, each comprising up to dozens of rare volumes. Note that the prices set throughout this web site are only arbitrary to make it economical to purchase a sample to examine if you wish.
Note the wholesale packages all come on DVD-Rom disc only - simply far too much to download, and once transferred to your hard drive you can begin to make copies of your own disc collections or smaller groups for retailing - or even individual books instead if you wish.
Excellent Income Opportunity
You will note that retail pricing varies widely for similar collections from a few pounds (or Dollars) each up to around £17.oo or so by some sellers – there is no guideline offered by ourselves – and many of the sellers have built up an excellent income in this area often based on volume and variety. Some full-time 'Power Sellers' even market hundreds of different discs on-line. The more collections you offer the bigger the potential income. Pricing is entirely up to you the purchaser and may also be influenced on how professionally you wish to package your product (or not) and whether you want to be a 'premium' seller or cut-price. Note that we will not be competing against you ourselves on a retail level with most of the featured collection titles outside of this web site.
Finally bear in mind that original book material is sourced from both sides of the Atlantic, so creating a very wide appeal for on-line sales from a truly international customer base.
Please see important notes below concerning the book collections and the important Terms – deemed accepted by making a purchase – for those wishing to sell any of the compilations commercially. Further instructions and some useful guidelines will also be included in each package.
The following selection of 50x Rare Book Collections (from our total range of 125 collections overall) are now available to choose from for a special 'Reseller' Package. Make up your own Reseller Package Deal/s* from the list
and go into business making and selling vintage books on disc!
(Click on the titles below to see full details of each)...