1. Culpeper's Complete Herbal. "Consisting of a comprehensive description of nearly all herbs with their medicinal properties and directions for compounding the medicines extracted from them". 448-pages.
2. Family Botanic Guide. "Or every man his own doctor, being an exposition of the botanic system, giving
a clear and explicit explanation of the botanic practice, the cause, cure and prevention of disease." 246-pages,
c1852.
3. Histology Of Medicinal Plants. 327-pages, c1916.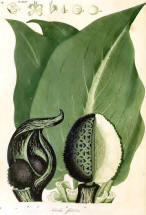 4. Hobbs' Botanical Hand-Book. "Of common local, English, botanical and
pharmacopial names arranged in alphabetical order of most of the crude vegetable
drugs etc in common use." 283-pages, c1876.
5. Improved System of Botanic Medicine Vol.1. 171-pages, c1832.
6. Improved System of Botanic Medicine Vol.2. 476-pages, c1832.
7. Manual Of Medicinal Plants. 72-pages, c1882.
8. Materia Medica Vol.1. "Or of the natural and artificial substances made
use of in medicine containing their natural history, pharmaceutical properties and medicinal powers.
546-pages, c1700's.
9. Materia Medica Vol.2. 537-pages, c1700's.
10. Medicinal Plants Vol.1. "Being descriptions with original figures of the principal plants employed in
medicine and an account fo their properties and uses." 506-pages, c1875.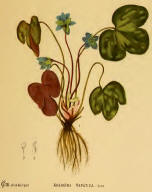 11. Medicinal Plants Vol.2. 408-pages.
12. Nature's Remedies. 62-pages, c1890's.
13. Nickell's Botanical Ready Reference. "Containing all of the botanical
drugs known up to the present time giving their medicinal properties."
292-pages, c1911.
14. Our Family Physician. "Embracing the allopathic. homeopathic,
hydropathic, eclectic and herbal modes of treatment." 550-pages, c1885.
15. A Garden Of Herbs. 251-pages, c1921.
16. American Flora Vol.1. 309-pages, 1855. "History of plants and wild flowers containing their
scientific and general description, natural history, chemical and medical properties, mode of culture,
propagation etc." 309-pages, c1855.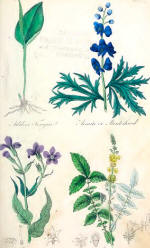 17. American Flora Vol.2. 297-pages, 1855.
18. American Flora Vol.3. 295-pages, 1855.
19. American Flora Vol.4. 287-pages, 1855.
20. The British Flora Medica Vol.1. 472-pages, c1838.
21. The British Flora Medica Vol.2. 566-pages, c1838.
22. American Medical Botany. "Being a collection of the native medicinal
plants…properties and uses in medicine, diet and the arts…" 250 pages, c1818.
23. American Medical Plants. "An illustrated and descriptive guide to the plants used as homeopathic
remedies." 1090 pages, c1887.
24. Culinary Herbs. "Their cultivation, harvesting curing and use." 165-pages, c1912.
25. The Book Of Herbs..268-pages, c1903.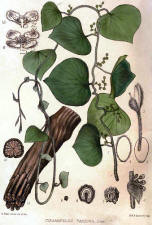 26. The Complete Herbalist. "Or the people's own physician by the use of
nature's remedies, describing the great curative properties found in the herbal
kingdom." 516-pages, c1878.
27. The English Physician. 436-pages, c1809.
28. The Universal Herbal. 915-pages, c1824.
29. Wanderings Among The Wild Flowers. "How to see and how to
gather them with two chapters on the economical and medicinal uses of native
plants." 345-pages, c1854.
---