1. Confessions of a Horse Dealer by Frederick Taylor (a survivor of the light cavalry charge at Balaclava) – all the tricks of the trade covered in 308 highly interesting pages.
2. Veterinary Medicine and Surgery in Diseases and Injuries of the Horse,
c1883, 357 pages.
3. Every Horse Owners Cyclopedia c1871. 'The Anatomy and Psychology of the Horse;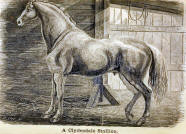 General Characteristics; the Points of the Horse, with Directions
How to Choose Him; the Principals of Breeding, and the Best
Kind to Breed From; the Treatment of the Brood Mare and
Foal; Raising and Breaking the Colt; Stables and Stable
Management; Riding, Driving etc; Diseases and How to Cure
Them. 600 pages.
4. Hints to Horse Keepers a Complete Manual for Horsemen
– Breeding, Buying, Breaking, Using, Feeding, Physic, Grooming, Driving, Riding, plus chapters
on Mules and Ponies. C1859, 487 pages.
5. Illustrated Horse Breaking by Capt. M. H. Hayes c1908, 389 pages.
6. Magner's Standard Horse and Stock Book A Complete Pictorial Encyclopedia of
Practical Reference for Horse and Stock Owners, comprising all Secrets of Taming, Controlling
and Educating Unbroken and Vicious Horses, with the Details of Breaking up all Habits to which
Horses are Subject, their Abuses, Diseases and Remedies. C1893, 104 pages.
7. Modern Horse Management by R. S. Timmis, 401 pages.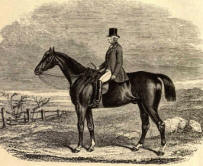 8. Principles of Horse Feeding c1903, 45 pages.
9. Rational Horse Shoeing c1873, 75 pages.
10. Stable Management and Exercise – A Book for
Horse Owners and Students. By Capt. M. H. Hayes c1900,
456 pages.
11. The Handy Horse Book 'by a Cavalry Officer' 196 pages.
12. The Horse by William Youatt c1848, 592 pages.
13. The Horse And His Rider by Sir Francis Head, c1861, 270 pages.
14. The Horse For Work Or Pleasure With Chapters on Feeding, Management, Diseases
and Accidents. 85 pages.
15. The Horse – How To Breed And Rear Him With sections of the Race Horse,
Hunter, Hack, Troop Horse, Draught Horse, Shire Horse, Carriage Horse and Pony. c1890,
482 pages.
16. The Horse Its Keep And Management by W. Cook c1891, 191 pages.
17. The Horse – Its Varieties and Management in Health and Disease by George
Armitage, c1894, 324 pages.
18. The Practical Horse Keeper by George Fleming c1886, 295 pages.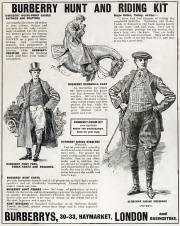 19. The Psychology and Training of the Horse by Count
Eugenio Martinengo Cesaresco, 1903, 357 pages.
20. The Stable Manual and Horse Doctor. A Complete
Practical Guide to Horse Buying, Management, Feeding,
Conditioning, Testing, Vice Remedying, Riding, Driving, Shoeing,
Breeding, Doctoring, etc. by Edward Seeley Hamilton, 466
pages.
21. The XXth Century Book On The Horse by Sydney
Galvayne, c1907, 385 pages.
22. Veterinary Notes for Horse Owners A Manual of Horse Medicine and Surgery.
c1903. This large volume has 858 pages.
---