1. "A Book Of North Wales c1903." A guide to the history of Wales for visitors.
2. "An Analysis Of Welsh History c1907." 180-pages.
3. "A Forgotten Prince Of Wales c1860." 428-pages.
4. "A Second Walk Through Wales c1800." 378-pages.
5. "Beautiful Wales c1905." With paintings by Robert Fowler R.I.
described by Edward Thomas. 532-pages.
6. "Bird Life In Wild Wales c1904." 308-pages.
7. "Black's Picturesque Guide To North Wales c1874."
373-pages.
8. "Glimpses Of Wales And The Welsh c1894." 320-pages.
9. "Handbook For Travellers In North Wales 1868." 227-pages.
10. "The Itinerary Through Wales & Description of Wales c1912." 238-pages.
11. "Letters & Essays On Wales c1884." 236-pages.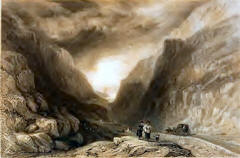 12. "Memorials Of Old North Wales c1913."
309-pages.
13. "Military Aspects Of Roman Wales
c1910." 186-pages.
14. "Music In Wales c1948." 153-pages.
15. "A Short History Of Wales c1907." 169-pages.
16. "South Wales Historical, Biographical & Pictorial." 650-pages.
17. "Tales & Sketches Of Wales c1879." 404-pages.
18. "The Celtic Church Of Wales c1897." 544-pages.
19. "The History Of Wales. c1784." 500-pages.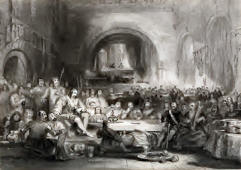 20. "The History Of Wales In Nine Books
c1886." 648-pages.
21. "The Place Names Of Wales c1912."
273-pages.
22. "The Royal Tribes Of Wales c1887."
289-pages.
23. "The War And Wales c1916." 458-pages.
24. "Through North Wales With A Knapsack c1890." 128-pages.
25. "Tours In Wales Volume 1 c1883." 482-pages.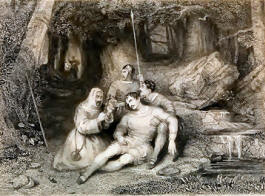 26. "Tours In Wales Volume 2 c1883."
446-pages.
27. "Tours In Wales Volume 3 c1883."
532-pages.
28. "Wales c1901." 455-pages.
29. "Wales c1911." 116-pages.
30. "Wales And The War Of The Roses c1915." 266-pages.
31. "Wanderings & Excursions In North Wales c1886." 391-pages.
32. "Wild Life In Wales c1913." 489-pages.
33. "Wild Wales c1905." 'It's People, Language & Scenery. 736-pages.
34. "Wonder Tales Of Ancient Wales." 201-pages.
---