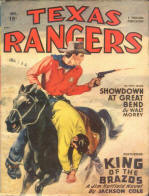 Over 90 episodes of the old time radio programme 'Tales of the Texas Rangers' have been added to this truly giant collection.
A western adventure old-time radio drama, it premiered on July 8, 1950, on the US NBC radio network and remained on the air through September 14, 1952.
Movie star Joel McCrea starred as Texas Ranger Jayce Pearson, who used the latest scientific techniques to identify the criminals and his faithful horse, Charcoal, to track them down.
The shows were re-enactments of actual Texas Ranger cases. The series was produced and directed by Stacy Keach, Sr., and was sponsored for part of its run by Wheaties.
The episodes provided by Collectaprint are in MP3 format for computer use.
---

Another Free Bonus has also now been added!
MAKE Big Prints with three old, uniquely restored posters. Supplied in large format physically - up to 14 inches on their longest side - they still manage to be high resolution too at an amazing 300 dpi!
Three uniquely restored images for making professional Repro Prints! They're included with the exclusive permission of Timecamera, leading supplier of professionally restored images for Print Making (be sure to see the simple Terms of Use on their web site if you want to sell any of the prints you make with these).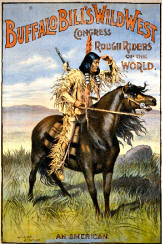 Above: Example Free Poster