1. A Handbook of Wine. c1922 109 pages. "How to buy, serve store and drink it.?/font>
2. Treatise on the Vine c1830, 366 pages. "History from the earliest ages to the present day with descriptions of above 200 foreign and 80 American varieties together with a complete dissertation of the establishment, culture and management of vineyards.?/font>
3. A Treatise on Wines. c1896, 425 pages. "Their origin. Nature and varieties with practical directions for viticulture and vinification.?/font>
4. The Chemistry of Wine. c1857, 407 pages.
5. Chorlton's Grape Growers?Guide. c1902, 230 pages. "A handbook of the exotic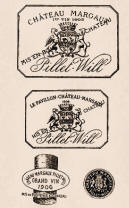 grape with descriptions of the latest exotic grapes and a select list of the native varieties.?/font>
6. Clarets and Sauternes c1920, 407 pages. "Classed growths of the Medoc and other famous red and white wines of the Gironde.?/font>
7. Cultivation of the Grape Vine. c1862, 136 pages.
8. Cultivation of the Grape. c1866, 370 pages.
9. Culture of the Grape & Wine Making. c1855, 149 pages.
10. Culture of the Vine. c1862, 64 pages. "Under glass and in the open air.?/font>
11. Grape Culture, Wines and Wine Making. c1862, 425 pages.
12. History and Description of Modern Wines. c1860, 457 pages.
13. Open Air Grape Culture. c1862, 390 pages. "Garden and vineyard culture of the vine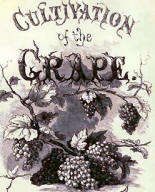 and the manufacture of domestic wine.?/font>
. 14. The Book of the Grape. 118 pages.
15. The Grape Culturist Vol.1. c1869, 401 pages.
16. The Grape Culturist Vol.2. c1870, 400 pages.
17. The Grape Vine. c1867, 142 pages. "A practical scientific treatise on its management.?/font>
18. The Vineyard c1727, 214 pages.
19. The Wine Press and The Cellar. c1883, 268 pages. "A manual for the wine maker and the cellar man.?/font>
20. The Vine Dresser's Manual. c1856, 116 pages. "An illustrated treatise on vineyards and wine-making.?/font>
21. Vines and Vine Culture. c1892, 235 pages.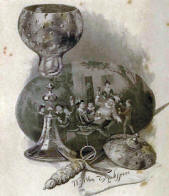 22. Vineyard Culture. c1867, 368 pages.
23. Vineyards of the World. c1912, 60 pages.
24. The Viniculture of Claret. c1884, 156 pages. "A treatise on the making, maturing and keeping of claret wines.?/font>
25. Wines and Spirits, the Connoisseurs Textbook. c1919, 301 pages.
26. Wine Classification, Wine Tasting, Qualities and Defects. c1892, 63 pages.
27. Wines of Italy. 39 pages.
---